God's way to become patient like Him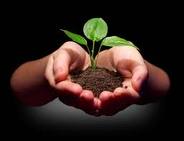 As your loving friend please listen as I help you. It's not wise to make your ministry your everything, make Christ and God everything and you will be amazed at God's smile and Christ's fruit through you. Your life is different now – . You serve a risen Saviour and the God of all creation now.

Christianity is so different to culture – culture says, "Focus on what will bring happiness and then make that your all, your life, sacrifice everything for it on the altar of happiness. That's idolatry and a lie from Satan..to excite our flesh and send us to hell.

By contrast a Christ exalting and centred life says the opposite. It says focus on the one  who will bring happiness and then behold, you will be happy. It's the formula Jesus uses in the sermon on the mount.

God blesses (makes happy) those people who depend only on him. They belong to the kingdom of heaven!
Matthew 5:3

Christ formula for happiness – Focus not on trying to be happy, no focus on what God commands/ desires and behold your happy! Depend on Him and the fruit is Happiness. Don't make idols our root, make dependance / trust your root. Can I help you with impatience and help you change so more and more by the power of the gospel you are becoming patient and so please God your father.

When we talk to people whether they be Christian or non Christian it doesn't help them to be told to be patient.

It is like telling a person to pull themselves up by their shoe laces. It's impossible.

1. Grace is your starting point
2. God is gracious in giving you his Spirit so we are fruitful
3. Why it so hard to be patient
4. God, is the God of Patience
5. Christ gives you power to overcome your impatience and be patient

1. Grace is your starting point

Giving people rules only leads to legalism or a performance based life.. Instead we are to
live lives of faith sourced in grace alone. Only Christianity is a religion of grace; all others
are religions of performance! Therefore wrong because we can never be good enough for
a perfectly holy and good God. Christ is the source of all Grace.

"For by grace you have been saved through faith. And this is not your own doing; it is the
gift of God, not a result of works, so that no one may boast. For we are his workmanship,
created in Christ Jesus for good works, which God prepared beforehand, that we should
walk in them."
Ephesians 2:8-9

As a new Christian you now practice a religion of grace (God's riches at Christ's expense)
We desire to be gracious to others because Christ in God by His Spirit has been gracious
to us. We desire to be patient to others because God has been patient to us.

We don't deserve grace, no we deserve wrath, judgement and eternal hell. Because we
have been born in our father ADAM who fell from grace and inherited a DNA of rebellion
and death.

2. God is gracious in giving you his Spirit so we are fruitful

Yet God is gracious – Why? This is who He is – a gracious God wanting to pour out on us
His riches in Christ – new birth, faith and repentance – the fruits of the Holy Spirit

But the fruit of the Spirit is love, joy, peace, patience, kindness, goodness, faithfulness,
gentleness, self-control; against such things there is no law.
Galatians 5:23

3. Why it so hard to be patient

> My heart

One important reason why being patient is so hard is because of our hearts. When we
became Christian God by His Holy Spirit gave us new hearts.

"And I will give you a new heart, and a new spirit I will put within you. And I will remove the heart of stone from your flesh and give you a heart of flesh. And I will put my Spirit within you, and cause you to walk in my statutes and be careful to obey my rules."
Ezekiel 36:26-27

Our hearts before we became Christian where stoney, fleshly and hard. Jesus said they where the source of;
"Out of the heart of man, come evil thoughts, sexual immorality, theft, murder, adultery, coveting, wickedness, deceit, sensuality, envy, slander, pride, foolishness. All these evil things come from within, and they defile a person."
Mark 7:20 - 23

But even when we become Christians we find we enter into a spiritual war with the world,
our flesh and the Devil.

> My heart is in a war

But I see in my members another law waging war against the law of my mind and
making me captive to the law of sin that dwells in my members. Wretched man that I
am! Who will deliver me from this body of death? Thanks be to God through Jesus
Christ our Lord! So then, I myself serve the law of God with my mind, but with my flesh I
serve the law of sin.
Romans 7:23-25

What causes quarrels and what causes fights among you? Is it not this, that your passions
are at war within you?
James 4:1

The Apostle Paul in Romans 7 talks about his new and spiritual nature his 'inward man'
and his 'mind,' and his old polluted nature his 'members.' The direction of the Apostle's
mind, according to his renewed nature, inclined him to delight in the law of God. But he
found an opposite bent in his polluted nature, which he calls a law in his members. This he
represents as warring against the other. Is not this the experience of every Christian? Is
there not a constant struggle of the corruptions of my heart against the principle of
holiness implanted by the Spirit of God at my new birth? (Robert Haldane)

> My Idols

If my heart is in conflict between my old idols of the past; love of money, ambition, honour
and sex. When you become a Christian even though you have received a new heart as we
see above your now in a fierce battle. By nature I default to my old nature but by grace
through faith in Christ and repentance I begin to change.

"Because they exchanged the truth about God for a lie and worshiped and served the
creature rather than the Creator, who is blessed forever! Amen."
Romans 1:25

Every minute I'm a Christian I am in a battle. My old fleshly self is programmed to worship
my self – in your case one way this is expressed is in impatience. "Why can't my
students study everyday, they are lazy.

Maybe you should rather be thanking God that because of Him you have any students at
all. And that you have this wonderful opportunity to teach them English from the Bible and
that some may become Christian, even their parents in the future.

4. God, is the God of Patience

May the God of patience and encouragement grant you to live in such harmony with one
another, in accord with Christ Jesus,
Romans 15:5

Patience is often hard to gain and to maintain, but, in Romans 15:5 , God is called "the
God of patience" (the American Revised Version margin "stedfastness") because He is
able to grant that grace to those who look to Him and depend on Him for it. It is in reliance
on God and acceptance of His will, with trust in His goodness, wisdom and faithfulness,
that we are enabled to endure and to hope stedfastly. ISBD

5. Christ gives you power to overcome your impatience and be patient

I have been crucified with Christ. It is no longer I who live, but Christ who lives in me. And
the life I now live in the flesh I live by faith in the Son of God, who loved me and gave
himself for me.
Galatians 2:20

As you mediate on the incredible fact that when Christ died you died, (To the power and
penalty of sin – it's reign and rule in your daily life). Now there has been a great exchange
so that now there is not Chief on the throne of his life but Christ – He is the director and
governor of your life. This life you now live must be by faith and not by sight. ( Not
assessing my students performance as the bench make of satisfying your idols. No, now in
Christ (my new identity) I believe God is in control, working things out. So I can trust God
and rest in His perfect plan. Don't take back the vision and task that God has given you
by being impatient when things don't go your way. Believe, trust, pray, be thankful and
rejoice at all He is doing. Worship Jesus not your idols – smash them because they are
false and only bring damnation and God's discipline not his smile. Sing and be glad that
grace is at work and you are one of his many servant in your country.

Feed on Galatians 2:20 and soak up it's power to make you patience and so glorify God.
Learn it off by heart.

For if you live according to the flesh you will die, but if by the Spirit you put to death the
deeds of the body, you will live.
Romans 8:13


Summary for daily becoming more patient

1. Grace is your starting point
2. God is gracious in giving you his Spirit so you can be patient
3. Why is it so hard to be patient?
4. God, is the God of Patience
5. You died and Christ lives in you so live a life of patience